Registrations for SAM 2023 are now open! Please fill out and submit the registration form supplied below. We will send you a reply soon after, to acknowledge your registration and share payment details.
https://forms.gle/UoU9QwYqTKuBJDXJ8
We hope to be able to confirm as many people as possible, subject to availability of rooms at the venue.
Please Note ~ This gathering is not for promoting or advertising any commercial ventures or businesses.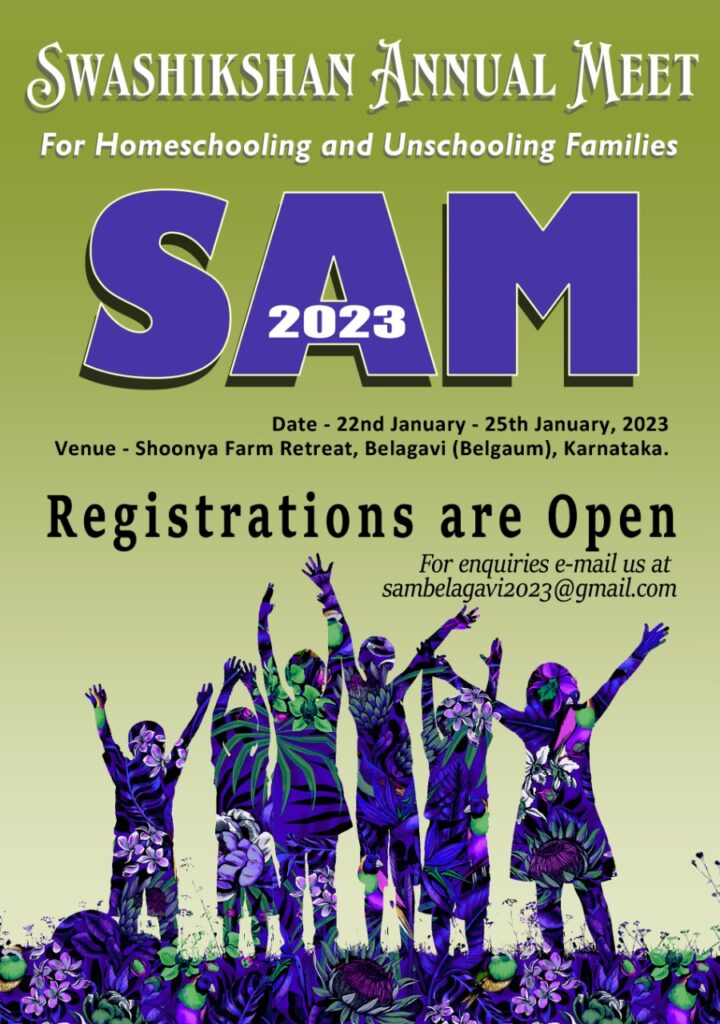 REGISTRATION CHARGES
12 years and above – Rs 5100/-
6 – 11 years – Rs 3000/- (with bed)
3 – 5 years – Rs 1000/- (no extra bed)
Below 3 years – Complimentary (no extra bed)
We look forward to hearing about your areas of interest, any questions you'd like to ask or explore, and any sessions you might like to offer during the gathering. We hope this information will help enable us to put together a programme for the 4 days that will help us all share and learn from each other in inspiring and deepening ways. And that we all have a fun and playful time too, and make connections that will support us in our parenting journeys together!
For any queries, please reach out to us at [email protected]